Mazda SUVs offer some of the most unique driving experiences in their class. Eschewing the cumbersome handling that often defines SUV performance, vehicles like the Mazda CX-3 and CX-5 deliver agile driving that's more in-line with smaller cars. If you're looking for a nimble SUV that's fun to drive, the biggest question posed by the CX-3 and CX-5 is "which one?"
Comparing the CX-3 and CX-5, your choice will largely depend on how much you value interior space and engine efficiency. While both vehicle's offer great features and room for five-seats, the CX-5's mid-size design offers a roomier interior than the compact CX-3.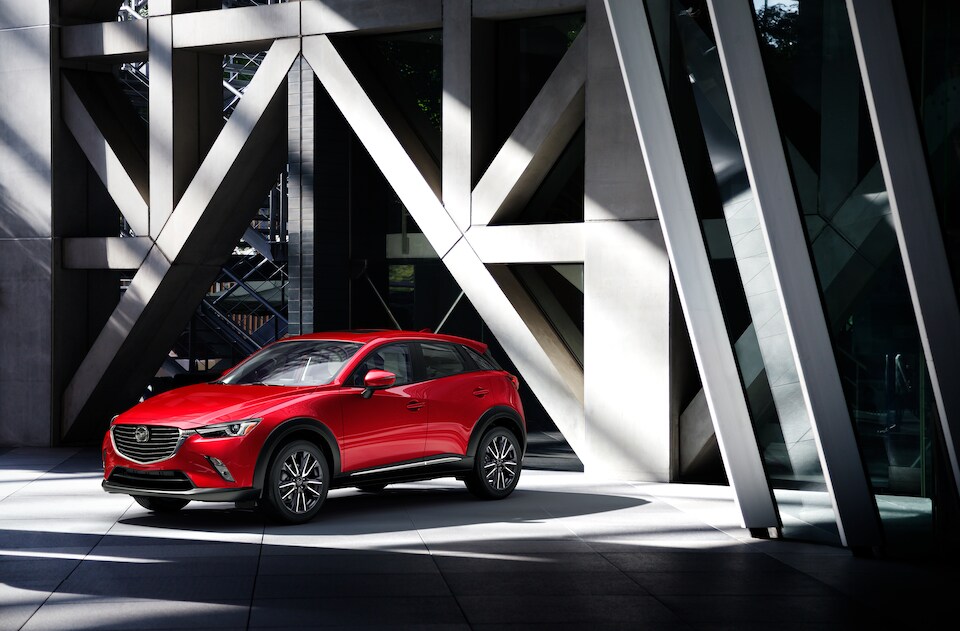 On the other hand, however, the CX-3's engine delivers a higher level of fuel economy. When you drive a CX-3, you'll enjoy 29/34 miles per gallon in forward-wheel drive and 27/32 miles per gallon in all-wheel-drive mode. The CX-5 offers more horsepower than the CX-3, but its fuel economy is lower. You'll only get 25/31 miles per gallon in FWD and 24/30 miles per gallon in AWD.
If efficiency is your focus, the new Mazda CX-3 might be the better option. If, however, you're looking to couple your SUV's performance with extra comfort, the CX-5 might be the better fit. No matter which one you're interested in, the team at Hodge Mazda in Jacksonville, FL can help. We'd love the opportunity to speak with you about your needs and the options we have available in our inventory of new Mazda cars. We're proud to serve customers in Jacksonville Beach, Saint Augustine, Ponte Vedra Beach, St. Johns, Lakeside, and more.