How to Check Tire Tread Depth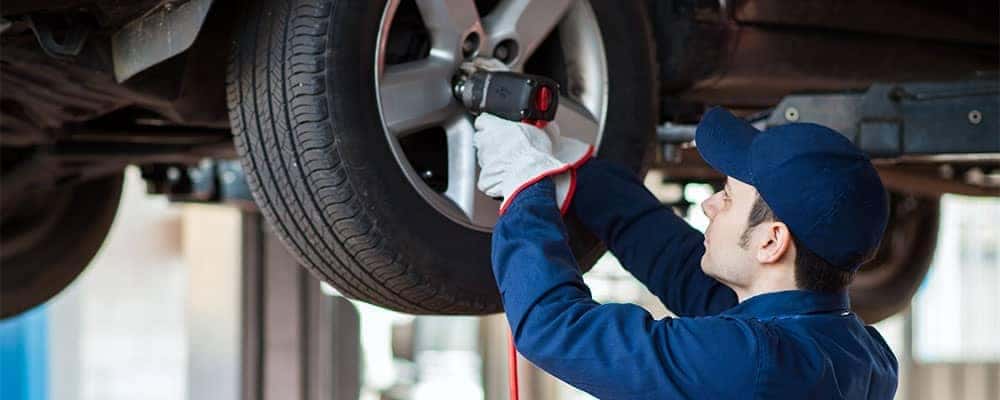 ---
Have you noticed the tires on your car are growing bald, but you're hoping to get more miles out of them before you purchase a new set? Do you know how to check tire tread depth? Hodges Mazda in Jacksonville is your best tire resource and always at your service. Learn from the experts at Hodges Mazda, so you won't have to ask "How do I check tire tread wear?" ever again. Follow the steps below to check your tire tread depth.
What is a Safe Tire Tread Depth?
A safe tire tread depth fluctuates greatly depending on the type of tire. Typically, new tires have tread depths between 10/32 or 11/32 of an inch. Heavy-duty tires used on off-roading vehicles or used during winter driving conditions have much deeper tread grooves to provide improved traction on St. Augustine roads. According to the U.S. Department of Transportation, a safe tire tread depth is typically about 2/32 of an inch. If your tires are less than that, it's likely time for a new set of tires. Call the parts center at Hodges Mazda so we can order your new tires right away.
How to Use a Penny to Check Tire Tread Wear
Hodges Mazda has the answer to the question, "How do I check tire tread wear?" Use your penny to check the tread depths of your tires, or you can use a ruler. But if you don't have a ruler, a penny works fine. When you have a penny in hand, follow these simple steps, so you never again have to ask "How do I check tire tread wear?"
Place your penny between the tread grooves on your vehicle's tires. Turn the penny so that President Lincoln's head is pointing down towards the ground.
Observe how much of Lincoln's head is covered up by the grooves of the tires.
If you can completely see all of Lincoln's face, the tread on that tire is below or at 2/32 of an inch, and it is time to replace it with a new one.
Check the tire tread depth the same way on all four of your tires.
Helpful Tips to Help Keep Your Tires in Good Condition
If you have questions about tire care, such as "What do tire numbers mean?", contact the service center at Hodges Mazda, near Orange Park. Here are some additional tips to help keep your tires in good condition:
Check all your tires regularly for any signs of damage
Inspect them for excessive or uneven wear
Check your tire pressure (including your spare tire). The recommended PSI is always printed on the outside of the tire.
Have your wheel alignment checked
Get your tires rotated regularly
Contact the Service Center at Hodges Mazda if You Need Tire Service
You're probably no longer wondering how to check tire tread depth, but you might still have other tire care questions. If so, don't hesitate to contact Hodges Mazda. Our friendly service center specialists are here for you, and we are located near Lakeside. We're always at your service whether you need new tires, oil changes, auto service, or car parts and accessories. Contact us today.