Mazda Tire Pressure Guide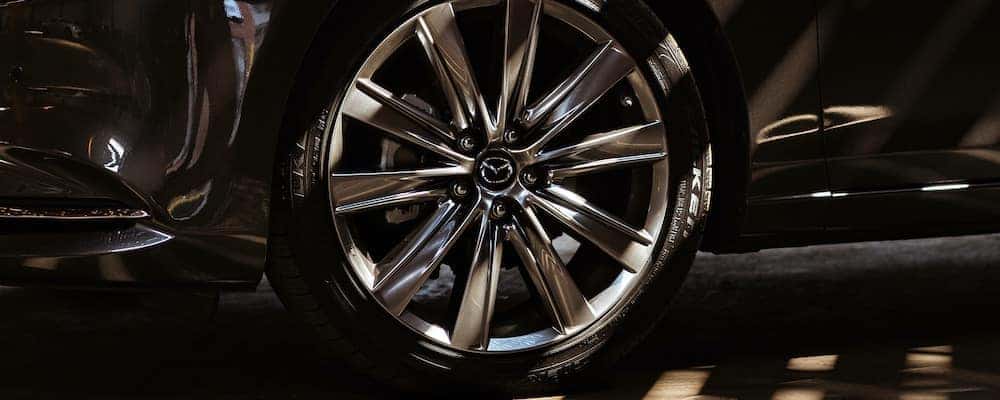 ---
To ensure that your Mazda vehicle runs smoothly on the St. Augustine roads, it's important to take care of your tires. One of the aspects of tire care is tire pressure. Sometimes, it can be unclear what the recommended tire pressure is for your Mazda vehicle. Luckily, the service department at Hodges Mazda has put together a simple Mazda tire pressure guide to help you determine the appropriate tire pressure for your Mazda vehicle.
Recommended Tire Pressure by Model
Every Mazda vehicle is different and will have different needs for their tire pressure. To help you find out what your vehicle's tires need, here are the factory-recommended tire pressure amounts for the different Mazda models:
MAZDA3 Tire Pressure: 36 psi
MAZDA6 Tire Pressure: 36 psi for 17-inch wheels/35 psi for 19-inch wheels
MAZDA CX-3 Tire Pressure: 36 psi for front/33 psi for rear
MAZDA CX-30 Tire Pressure: 36 psi
MAZDA CX-5 Tire Pressure: 34 psi for 17-inch wheels/36 psi for 19-inch wheels
MAZDA CX-9 Tire Pressure: 36 psi for 18-inch wheels/34 psi for 20-inch wheels
MAZDA MX-5 Miata Tire Pressure: 29 psi
If you need new tires, a rotation, alignment, or anything else, schedule a visit with our service team to get back on the Orange Park roads in no time.
Benefits of Maintaining Your Mazda Tire Pressure
Your tires are the one of the most important items on your Mazda vehicle, so it only makes sense that you should do everything you can to ensure that they remain in the best condition possible. After all, without your tires, your vehicle couldn't drive. Here are some of the additional benefits of maintaining and regulating your Mazda vehicle's tire pressure:
Better Fuel Economy
Smoother Driving and Handling
Evenly Distributed Tire Wear
Increased Tire Lifespan
Tires Are Less Likely to Be Damaged on Potholes and Other Road Hazards
Better Distances for Braking
Optimal Tire Contact Patch
Check your tires weekly to ensure that your tire pressure is at a normal level. You can check the tire pressure easily with a tire pressure gauge, which is inexpensive and can be bought at most local Lakeside gas stations.
Keep Your Tires in Check with Hodges Mazda
Now that you know what your Mazda vehicle's tire pressure should be, you can keep a better eye out for your tires on the Jacksonville roads. Contact Hodges Mazda for your tire service needs and save money with our rotating service specials.